About Us

ABOUT J. WILSON & ASSOCIATES, INC.
We are a family-run business based in Houston, Texas
J. Wilson & Associates, Inc. is a family-run business based in Houston, Texas that can support clients anywhere in the world. It was started by John Wilson, whose bio you can read below and is now under Gabe Wilson's branch of the family's stewardship. Very early on John stressed that our reputation is built and maintained on the quality of delivery and the ethics with which we operate. Saying all that sounds like standard corporate speak.
The obvious question is what does that mean to you as a customer and to those that work with us? It means accountability: accountability in how we do business and in the solutions we provide and accountability to many of the most important people in our lives. It's an amazing motivator to treat every interaction according to the company ethos when you know it's going to be a topic of conversation at meals or on holidays.
How many times have you dealt with a supplier and wished you could talk to the people that raised them or the family that sees them after the work day is done? As a customer of J. Wilson & Associates you have that closeness with us, and we have the accountability to deliver.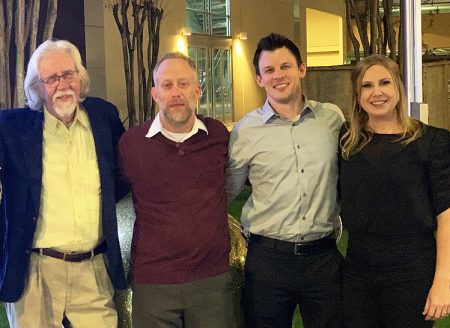 An important aspect of Project Management that you shouldn't overlook is understanding the formal and informal uses of social power within a team.  In this
Read More »